Restoring troubled relationships
Do you fear you have grown apart?

Is sex an issue in your relationship?

Professional, independent support can help you repair, heal and restore your bond.
Do any of these sound familiar?
Fear of intimacy

Mismatch in desire for sex

Navigating consensual non monogamy (CNM)

Avoiding confrontation of any kind

Seeking affection or soothing outside of the realtionship

Eroding trust

These are just some of the many reasons couples come to couples counselling. Since the COVID-19 pandemic I am offering couples therapy online. It takes courage to acknowledge problems and seek support. If you're reading this - congratulations, you've taken the first step.
How couples counselling can help
As your counsellor, I will help you both to understand the unique dynamics in your relationship.

I'll ask you both to share your wants and needs as individuals, and to hear each others' requests.

I will support you to make new agreements about the areas where your needs are different.

"Do you want to be right, or do you want to be in relationship?" Because you can't always have both. You can't cuddle up and relax with "being right" after a long day."

Harville Hendrix
What we will look at
PATTERNS - discover your individual patterns and the dance that happens between you as a couple

RESOURCES - find out what's working well in your relationship and how can you build on your strengths and resources

COMMUNICATION - learn how to communicate with each other more clearly and listen more effectively

TRUST - recognise and heal past betrayals and hurts, and find ways to rebuild trust

INTIMACY - build more intimacy and have better sex

SAFETY - take greater care of each other and create spaces where you can relax and enjoy your relationship
What happens in a session
We'll collaborate to look at the relationship dynamics and underlying issues, to help you both come to a new understanding of the patterns that keep you stuck.

Then we work together to address relationship challenges through effort and good humour. Session by session, we look at strategies to improve communication and understanding, to learn conflict resolution skills, and to deepen intimacy.

It's really important to me to be kind and genuine, and to create as safe as possible space for everyone.

My aim is to provide you with positive, actionable strategies that give your relationship the best chance to not only survive, but thrive.
My approach
I specialise in issues related to intimacy and sexuality. For couples work I offer medium term (12 + weeks) supportive/explorative counselling. I draw on a wide range of theory including psychoanalytic and attachment based therapies. I use the work of Sue Johnson's Emotionally Focused Therapy 'EFT' and I am also training in the Developmental Model with Ellyn Bader. I work a lot with the Voice Dialogue technique, based on the work of Hal and Sidra Stone.

I also offer 1 or 2 day intimacy intensives in person in Somerset or on Zoom (with breaks) for couples who can't commit to ongoing therapy and are looking for an initial boost of support, ideas and inspiration around the theme of intimacy and sexuality. I will help you to understand your unique intimacy relationship dynamic and how your patterns are playing out in the relationship. I will provide a resource pack suggesting tailored exercises and strategies to help you both recommit to intimacy. Investment from £675. Call 07813125587 to find out if this is right for you.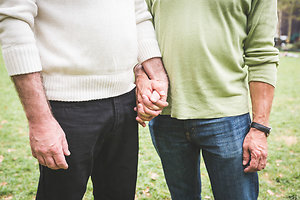 READY TO TAKE ACTION?


Book your free 15 minute consultation here

Send an e-mail with your e-mail address and a sentence about what you are looking for and I will be back in touch.


Or call 07813125587 to arrange a free 15-minute no-obligation phone session.

Leave a message and I'll call back promptly to discuss your individual situation.

I'm also happy to schedule a 15 minute online Skype/Zoom call to answer your questions, so that you can see me and establish whether I'm the sort of therapist you're looking for.

SESSION TIMES and FEES

The days I offer therapy sessions are Monday, Tuesday and Wednesday.

£90 Couples (Daytime before 6) / £95 Couples (Evening after 6)

I also offer online therapy and coaching and for this I use a tool called Zoom.
I only offer couples counselling online after an initial online consultation and assessment for suitability.

All in-person sessions are 50 minutes and usually take place the same time each week.
90 minute online sessions are also available.
You can pay by bank transfer 24 hours in advance of the session. Cancellations with less than 24 hours notice are charged at full fee.
Thank you for providing us with the tools to move on and really enjoy our relationship again.

You made us feel comfortable talking about very personal difficulties and also made the sessions fun and something we looked forward to.

Your manner was always warm and considerate and we both felt really listened to."