Love, Sex and Relationship, Therapy and Coaching
Hello, I'm Nicola Foster and I offer couples counselling and relationship therapy at my private practices in London and St Albans and also online.
Welcome
If you're facing challenges in your current relationship or wanting to look at your relationship patterns to help you create the relationship you deserve - welcome, you're in the right place.

I'm Nicola, a qualified therapist specialising in relationships and intimacy. I offer both coaching programs and in-person and online counselling for couples and individuals.
About Me
I provide a confidential, compassionate and non-judgemental spaces to explore your feelings. It's important to me to honour all sexual orientations and practices. Speaking with a therapist is an opportunity to enhance your life and to live it more fully.
What kind of therapy do you offer?

I have experience helping clients with :


Relationship problems / couples therapy

Separation

Bereavement and loss

Relationship endings

Open relationships and polyamory

Finding relationships and dating

Lack of desire

Marriage preparation
Fear of sex

Erection difficulties (e.g. erectile dysfunction, premature ejaculation)

Orgasm and pleasure

Painful sex (e.g. vaginismus, dyspareunia)

Out of control sexual behaviour / pornography addiction
My therapy approach is integrative. This means I use knowledge of various therapeutic models, which gives me the flexibility to work in a way which suits you best as an individual.
It's important to know you don't have to go through a huge life event or trauma to benefit. Many people find that working with a therapist can be very helpful for dealing with day-to-day difficulties. The process often brings greater self esteem, confidence and many clients feedback that they enjoy therapy sessions.
I offer couples counselling and psychosexual therapy in-person in St Albans and in Bloomsbury, London. It's not unusual to feel very apprehensive about couples therapy. I create a very welcoming space, in lovely rooms, where you can feel safe to express your feelings and be supported in finding new ways to communicate that help your relationship to thrive.
FEES
£80 Individuals / £95 Couples - London (Evening)
£70 Individuals / £85 Couples - London (Daytime)
£65 Individuals / £85 Couples - St Albans
£65 Individuals / £75 Couples - Online

I also offer online therapy and coaching and for this I use a tool called Zoom.
Individual sessions for individuals are £65.
Couples - I offer couples counselling online after an initial in-person consultation and assessment. £75 per session.

All sessions are 50 minutes and usually take place the same time each week.
90 minute online sessions are also available.

The best way to find out if therapy is right for you, and whether you would like to work with me is for us to have a short conversation about your situation and go from there.

To book a free 15 minute consultation call 07813125587 or contact me by e-mail. Contact me by email

If I can't take the call please leave a voicemail with your name and the best number to call you on and when you are available and I'll call back.

I look forward to speaking with you.
Free consultation
If you are feeling stuck with a relationship or sexual issue then talking to someone qualified and independent can really help.

To book a free, no-obligation 15-minute consultation call 07813125587 or send an e-mail:

Contact me by email
LOCATIONS
I have weekly counselling practices in (London) (Bloomsbury / Euston) and St Albans. I also offer therapy and coaching online for individuals online using the online tool Zoom.

To book a free, no-obligation 15 minute consultation give me call on 07813125587 or send an e-mail:

Contact me by email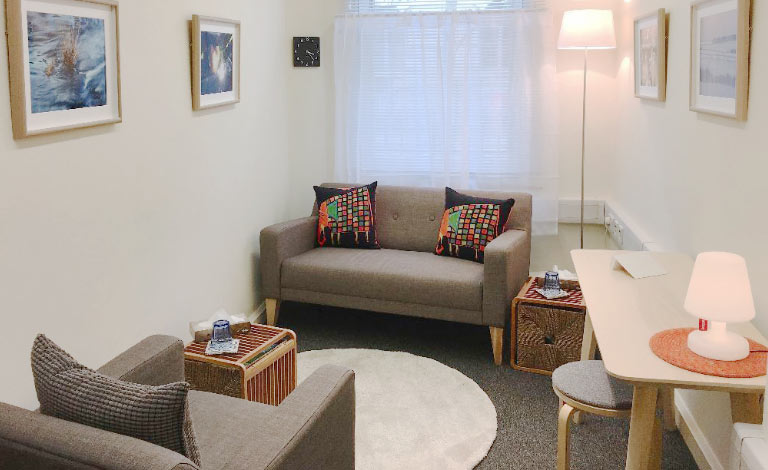 London, Bloomsbury, WC1
I offer a weekly clinic for couples counselling and psychosexual therapy in London, Bloomsbury, walking distance from Euston, Kings Cross, Goodge Street, Warren Street and Tottenham Court Road tube stations.

Nicola Foster
(Relational Spaces)
37-41 Gower St
Fitzrovia, London
WC1E 6HH


St Albans
I see clients weekly clinic for relationship and psychosexual therapy at Woodbridge Therapy, St Albans.

Woodbridge Therapy Limited (WbTLTD), The Albany Centre St Albans AL1 3JD


Free Relationship Conversation Guide
I've created this FREE GUIDE to communicating more effectively in your relationships.
This could be your relationship with a partner, family member or a work colleague who matters to you.

Sign up below for practical tips and insights that will help you communicate from the heart and to be heard.